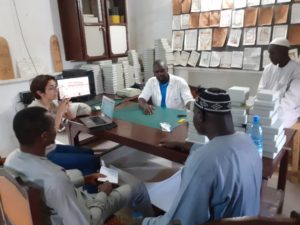 22 September 2022 – Protecting heritage to build peace: AMALIA celebrates the World Peace Day 2022 highlighting our work on manuscripts in Mali supported by ALIPH Foundation. A challenging project, and a challenging context, where we try to give a contribution to peace through the support to measures on safeguard and accessibility of collections to local communities.
(Foto: Nicolas Réméné)
Follow our news and updates about the project on our social media Facebook e Twitter!