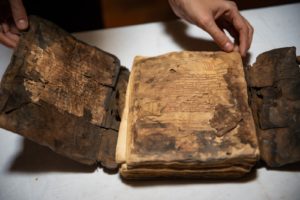 29 April 2022 – AMALIA's commitment in Mali has received new support with a project on manuscripts and documents preserved in the city of Djenné: manuscripts in Arabic script, but also documents from the colonial era, both important for the history of the community and West Africa.
Thanks to the support of the ALIPH Foundation, we will work in the coming months on the preservation and rearrangement of these important collections, in the Bibliothèque de Manuscrits and in the Archive of the Préfecture.
Follow our news and updates about the project on our social media Facebook e Twitter!