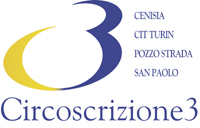 With resolution n. 2019 04734/086 the Circoscrizione (District) 3 of the municipality of Turin has assigned a grant of € 794.40 to the AMALIA association for the project "Il libro fatto a mano: laboratori di miniatura e legatoria" (The handmade book: workshops of illumination and bookbinding) that the association has run on the occasion of Turin Book Fair (Salone OFF) on 10 and 12 May 2019.
The resolution, available on the Circoscrizione 3 website acknowledges "the strong value of social and cultural impact of the initiative". The contribution allows the association to partially cover the costs incurred for the workshops and the exhibition, costs that the association had faced exclusively with its own resources, in the belief that it was important to keep the free admittance for participants.
Once again our efforts have been rewarded, and above all their importance for cultural promotion is recognized. AMALIA association thanks Circoscrizione 3 not only for the financial contribution, but also for the logistical support provided on the occasion of the initiative.